Things We've learned this past month:
1. Infant Reflux STINKS, but Prevacid works GREAT!

2.It's hard to explain to a toddler why all the leaves fell off the trees, and even harder to keep him from jumping in the huge pile it took you two hours to rake.

3. It is difficult to be taken seriously by the previously mentioned toddler when you have hiccups.

4. Little Brothers are NOT good at catching balls that are thrown at their heads


5. Even the Craziest, Wildest, highest-energy little boys make ADORABLE big brothers.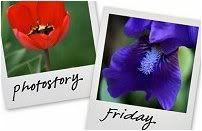 Hosted by Cecily and

She's a moron and can't remember...